This comprehensive guide provides valuable insights on how to become an SEO expert and offers practical steps to kickstart your career in this dynamic field.
Let's delve deeper into the various aspects of becoming an SEO specialist and highlight some additional points to enhance your understanding.
Understanding the Role of an SEO Expert:
An SEO expert, also known as an SEO specialist, plays a crucial role in optimizing websites to achieve higher rankings in search engine results.
They possess the knowledge and skills to drive more organic traffic to a website, ultimately leading to increased brand visibility, engagement, and sales.
In addition to boosting search engine rankings, an SEO specialist formulates strategies to improve user experience and ensure that website content aligns with the search intent of target audiences.
What is SEO?
SEO, short for Search Engine Optimization, is the process of enhancing a website's visibility and traffic by optimizing it for specific search terms or keywords.
The goal of SEO is to improve a website's ranking on search engine result pages (SERPs), making it more likely to be discovered by users searching for relevant content or products.
How Do You Become an SEO Specialist in 2023?
To embark on a successful journey as an SEO specialist in 2023, consider the following steps:
Take an SEO Course:
Invest in specialized SEO training courses to grasp the fundamentals and advanced techniques of search engine optimization. Many reputable platforms offer comprehensive SEO courses online.
Practice SEO by Optimizing Your Website:
Create a personal website to implement SEO strategies and gain hands-on experience. By optimizing your site, you can better understand the impact of various SEO tactics.
Join a Marketing Agency:
Seek opportunities to work in a digital marketing agency that emphasizes SEO. Exposure to real-world projects and client websites will bolster your expertise.
Work with SEO Clients: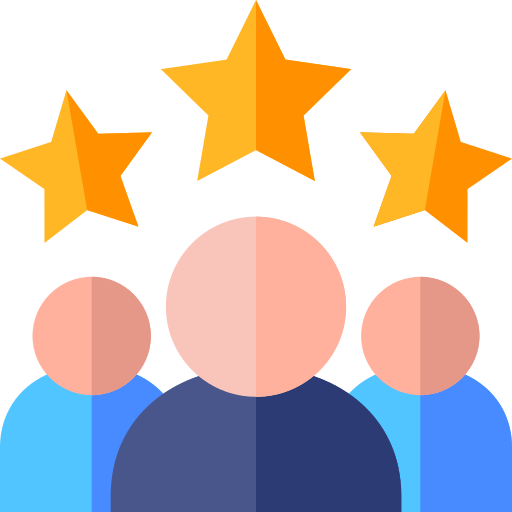 Collaborate with small businesses or individuals seeking SEO assistance. This will enhance your problem-solving abilities and provide valuable experience in handling diverse SEO challenges.
Obtain SEO Certifications or Degrees:
Pursue relevant certifications or academic degrees in digital marketing or SEO to strengthen your credentials and demonstrate your expertise.
SEO Career Prospects:
Becoming an SEO specialist opens doors to numerous career opportunities in digital marketing agencies and corporations.
As businesses increasingly rely on their online presence to drive sales and brand awareness, the demand for skilled SEO professionals remains high.
Salary Outlook for SEO Experts in India:
In India, the average salary for an SEO specialist is approximately 265,051 Rs per year. However, this figure can vary depending on factors such as experience, skills, and the company's size.
Some Important Keys To Become SEO Specialists:
Learn How a Search Engine Works?
You Must Know How A Search Engine Works And Give A Best To Result To A Particular Keywords. Search Engine works on the basis of crawling billion of web pages by their crawler ( bot )
Crawling: It is a process to look at new or updated pages. It follows webpage links or reads sitemaps.
Indexing: Search engine store all webpages in their database and which contains the content and location of the webpage.
Rank: After indexing search engine shows the webpage and gives a position basis on content quality.
What Are Skills You Need To Acquire?
To excel in the field of SEO, there are several critical skills you must acquire:
Keyword Research: Master the art of identifying high-volume, low-competition keywords to optimize content effectively.
HTML Basics: Develop a basic understanding of HTML to make on-page optimizations and troubleshoot technical SEO issues.
Content Auditing: Learn how to assess the strengths and weaknesses of web pages and devise improvement plans.
Link-Building Strategies: Familiarize yourself with various link-building techniques to boost website authority and credibility.
Stay Updated on SEO Trends and Google Algorithms: Keep abreast of the ever-evolving SEO landscape and adapt your strategies accordingly.
SEO Basic Fundamentals Everyone Needs To Know:
Keywords Research: Keywords Research Plays a Major Role In SEO, To Find Low Competition Keywords And Drive More High Traffic To Your Website. Learn How You Can Research Best Keywords To Beat Get Higher Ranking In SERPs.
On-Page SEO: Optimize Your Content By Using Meta Tags, Description, Heading, And Keywords Placement In Your Content.
Coding Basic: You Must Have a Basic Understanding Of Coding Like HTML.
Link Building: Find Link Building Ways To Link Your Webpage.
Content Audit: Find Your Webpage Weakness And Improve With Better Plan.
Understand About Your Competitors:
Understand Competitor's Traffic Sources, Where From Their Traffic Is Coming
Identify Keywords Target, Which Keywords Your Competitors Are Ranking
Find The Sources For Backlinks By Competitor's Sites.
Learn Daily More SEO Knowledge.
How to start your career in SEO?
Making a better career in Digital marketing it's most important now and if you are really excited to start your career in SEO then follow these tips to make your career as an SEO specialist.
First, You must have a basic understanding of SEO then you can move forward. So basically learn SEO and develop your skills.
There are so many free platforms that are experts in SEO and they are providing free SEO training online.
When you have a basic understanding of SEO the next step is to look for an SEO agency to lean more on SEO tactics and trends.
You can make your own website practice of SEO on that website because only best practices can help to achieve your goal.
SEO Expert Job Description
There are following many tasks and roles as best SEO specialists:
On-Page SEO
Content creation and optimization
Conversion optimization
Header tags, title tags, meta description tags
Images and ALT text
Keyword research and placement
URL structure
User experience
Off-Page SEO
Asset creation (infographics, videos, etc.)
Guest blogging
Increasing traffic from social media to your website
Link building
Press releases
Analytics
Understand and measure your user to provide a better experience. You need to track your webpage and keyword performance.
RA&D( Research Analysis and Development )
You are responsible to analyze competitors and take action immediately. It is the most important part so you have to strengthen your RA&D power to beat your competitor in the market.
Link Building
Link building is a way to promote your website and make yourself trustworthy. You will be responsible to make high-quality backlinks from high-authority sites.
Conclusion:
In conclusion, becoming an SEO expert requires continuous learning, hands-on experience, and a strong grasp of search engine dynamics. The field of SEO is ever-changing, making it crucial for professionals to stay up-to-date with the latest trends and algorithm updates. By following these steps and honing your skills, you can embark on a successful and rewarding career as an SEO specialist. Good luck on your journey!'