Sometimes happens that whenever Google brings updates to its system than Google's ranking fluctuates. And many times it happens that our keyword ranking continues going down.
So taking the right decision at right time can help to back your SEO ranking again.
Here I am sharing some SEO tips that can help you improve SEO keywords ranking and rank #1 in any search engine.
How To Write SEO Friendly Blog Post : Beginner Guides

Also Check
Follow these 5 best SEO techniques to improve ranking:
1. Site Audit :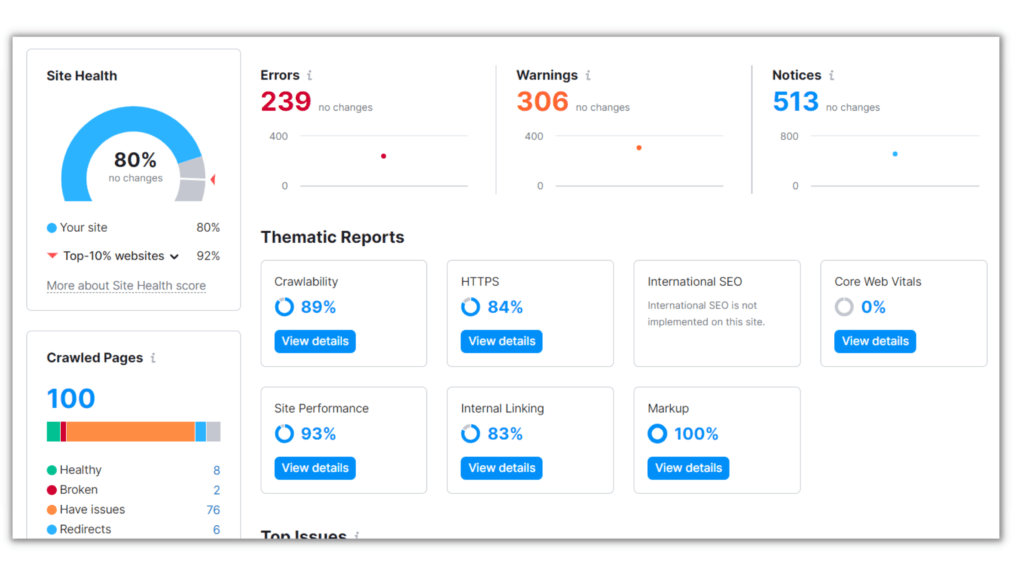 Before doing anything first you need to audit your site and find technical errors, duplicate content, broken links, Toxic Backlinks ( Unnatural Links ) etc. There are several free site audit tools that you can choose to figure out your site's health and find critical errors.
When you find those errors on your site, now it's time to solve those errors and improve your site's health.
2. Optimize Content:
We know content is important to the factor of SEO to get a higher ranking in search engines. And you need to make sure that whatever you are content publishing on your site is high quality, relevant and informative.
You need to optimize your website content for both search engines and users. And do make sure to use your keywords naturally in your content without stuffing.
3. Build Backlinks:
We must know that Backlinks are still very important SEO factors to get a higher ranking because it helps to understand any search engine how much your site is popular and its authoritativeness—the more quality backlinks you have the website rank faster.
So you need to build quality backlinks on your site from high authority sites and your industry website. If you get backlinks from the same industry, it will be great for you. It will help to maintain your site's relevancy. Here are some ways to generate quality backlinks for your site.
Here are fewer backlinks ideas that you can do:
Guest Posting
Blog Submissions
Article Submissions
Broken Link Building
Profile Creations
4. Mobile-Friendly:
Now everyone using their smartphone to get information from the internet. So Google gives its more priority to that site that is mobile friendly and has a fast loading speed. So make sure your website is mobile-friendly and has a fast loading speed. Mobile-friendly website increase crawlibity and indexing power.
5. Use Google Search Console & Google Analytics
These 2 Google software are one of the best free SEO tools for SEO experts. Use the Google search console to find out the website keywords you are already ranking. Found out those keywords and optimize your content around those keywords and you can create another content depth information.
And use google analytics to find which pages you are getting the most traffic, and try to optimize those pages for better performance.
6 Best SEO Keyword Research Tools Free

Also check
The Bottom Line :
These small efforts can give you the best SEO results. And now keep patience because whenever we implement any SEO techniques then Google takes time re-index your site. So keep patient your website ranking will improve.
If you love this article please share it with others and help them as well to follow the best SEO practices.